Outsmart the competition.
Make it personal with true customer insight.
What if your e-commerce operations could automatically adapt prices in line with customer behavior? What if they could react long before the competition? And what if your e-commerce operations could avoid selling above or way below the price the customer is willing to pay?
Seamlessly integrated pricing excellence
PriceLenz delivers contextual pricing based on scientifically processed customer and product sales data. State-of-the-art, though invisible, algorithms are embedded in the PriceLenz optimization engine, and can automatically calculate optimal, revenue-maximizing price points thousands of times every second.
For your e-commerce systems, PriceLenz delivers:
dynamic pricing based on scientifically processed data
safe pricing with predefined rules and guardrails
relevant pricing for each and every customer.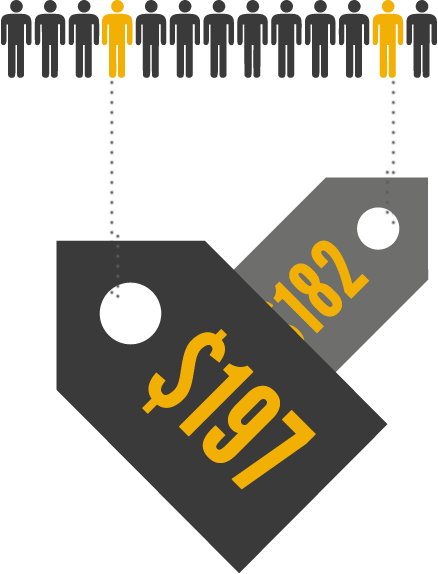 ---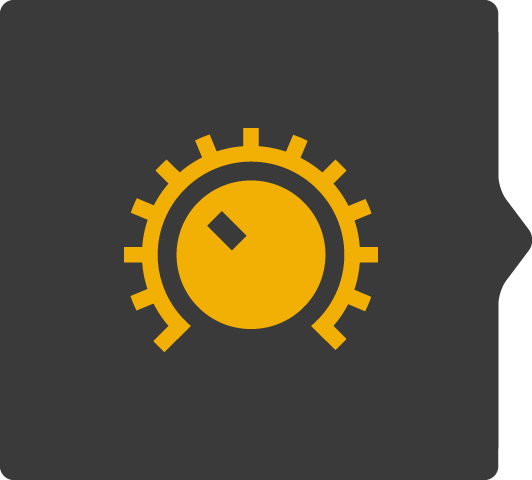 Seize your revenue potential
PriceLenz automatically and dynamically readjusts optimal prices to meet changing market conditions, reflected on the latest sales figures.
Immediately align your pricing with shifting or emerging purchasing trends and customer behavior.
Achieve more profitable sales without sacrificing revenue with unnecessary discounts.
Take the guesswork out of pricing and effectively save your profits.
Run your e-commerce system with more confidence, based on hard facts.
Easy to use and fully supported.
---
Pricing can finally be an opportunity for an e-commerce businesses of any size.
Mathematical algorithms do all the hard work for you and analyze past sales to determine where the optimum, revenue-maximizing price point is for each product or service.
PriceLenz will help you achieve more profitable sales, whilst protecting customer relationships.
You don't have to be a data scientist to use PriceLenz as it's so easy to use.
PriceLenz constantly gets smarter, the more it's used to deliver your prices.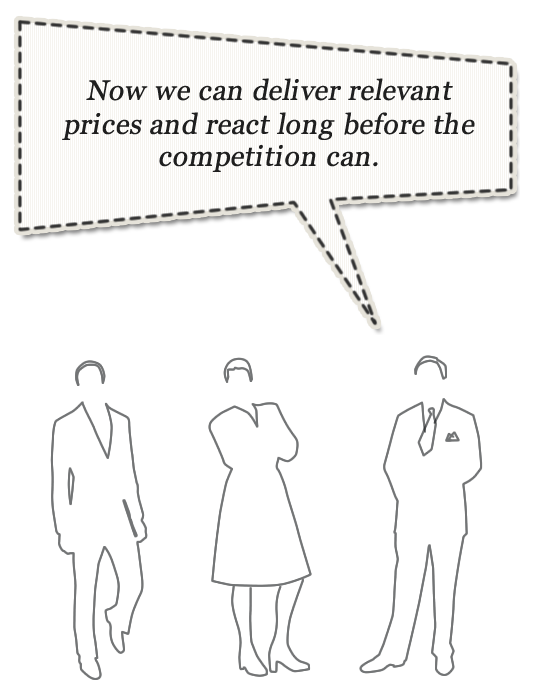 Make it personal with true customer insight
The best way to get started is to contact us for a free consultation. Get in touch and start outsmarting the competition before you know it.
PriceLenz is a registered trademark of OneTree Solutions S.A. All other trademarks are the property of their respective owners. Certain features and elements of PriceLenz are the subject of one or more patent applications owned by OneTree Solutions.
Next steps
Lets talk
We will be happy to learn more about your needs and discuss how we can work together to optimize your business and maximize your results.

Download brochure
Download an overview of PriceLenz.

We can help you to…
Sell efficiently
Make informed strategic decisions
Market precisely
Optimize e-commerce