Boost revenue, optimize spending and drive profitability.
PriceLenz supports both strategic and tactical decision-making, so that businesses can identify and realize their revenue and profit opportunities based on facts.
On the strategic side, PriceLenz uncovers revenue opportunities by detecting revenue leakage and calculating revenue potential, at product level. On the tactical side, businesses can move from experience-based marketing and sales to fact-based decision-making, thus increasing operational efficiency.
Empower strategic decisions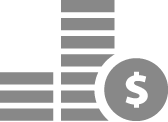 What if you could take better strategic decisions, based on factual insights into revenue and profit opportunities?
Empower strategic decisions
Market precisely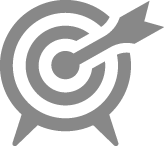 What if your marketing team could precisely select customers and products for laser-sharp marketing, and increase customer value?
Market precisely
Sell efficiently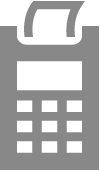 What if your sales team could be armed with confidence to make better one-to-one targeted sales, based on facts, not only on instinct?
Sell efficiently
Optimize e-commerce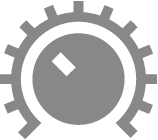 What if your e-commerce operations could benefit from instant, automatic adaptation of pricing for optimal alignment with customer behavior?
Optimize e-commerce
---
Why PriceLenz?
PriceLenz provides quick time-to-value and high ROI. It's an easy-to-use, cost-effective, reliable, scalable and ultimately pragmatic means of achieving sustainable growth.
Hiding the complexity of science and technology, it is an intuitive solution that facilitates the exploitation of revenue and profit opportunities. PriceLenz goes beyond mere sales analytics and focuses on actionable optimization so businesses can unfold their full revenue potential.
Great value from day one

PriceLenz immediately delivers tangible, revenue-boosting results, providing quick time-to-value and high ROI.

Powerful and smart

PriceLenz learns and constantly gets smarter. From the start, it records pertinent information to further refine its analysis and continuously provide more sophisticated marketing and sales intelligence.

User friendly

With PriceLenz you don't need to change the way you work. The user-friendly environment will help the daily work of executive management, as well as product, pricing, marketing and sales teams.
Scientific and factual

PriceLenz is not based on theoretical models but on scientifically processed customer and product sales data. State-of-the-art mathematical algorithms power the PriceLenz optimization engine.

Industry validated

PriceLenz is officially validated by IBM against a series of different industry sectors, such as banking, telecommunications, energy/utilities and health.

Future-proof

PriceLenz embeds industry-standard enterprise components which makes it secure, reliable, expandable and easy-to-integrate. It can interoperate with different technology platforms and provide peace of mind now and in the future.
Optimize your decisions and unfold your revenue potential
The best way to get started is to contact us. We will be happy to learn more about your business needs and to discuss how we can work together to optimize your business and maximize your results.