Turbocharge your sales with PriceLenz for Salesforce
Tap into the power of price optimization
What if you knew how different prices and discounts affect sales revenues and a prospect's willingness to buy a particular product? What if you could avoid selling too high or too low and could unfold your true revenue potential? What if you knew the optimal price to offer, which is scientifically proven to boost your revenue?
Become a pricing expert
With PriceLenz for Salesforce® you will gain valuable insight into where there is potential for more revenue. You'll discover the right prices to offer, and make sales without sacrificing revenue.
This native Salesforce App empowers you to make informed, intelligent pricing decisions for every sales opportunity. And for every Salesforce opportunity line item, you will be provided with:
instant insight into revenue opportunities
the optimal sales price and discount
the probability of making the sale at any price
quantitative indicators to support decision making.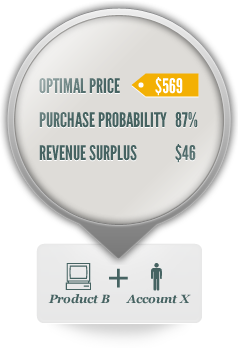 ---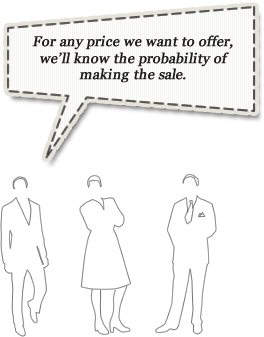 Successful sales, with just the touch of a button
Whether you're in the office, or on-site with the customer, you'll be equipped to maximize revenue opportunities and avoid excessive discounts.
Mobile pricing intelligence, both in the office and in front of the customer.
Achieve more profitable deals without sacrificing revenue with unnecessary discounts.
Enhance your knowledge with scientifically calculated pricing recommendations.
Identify and exploit revenue opportunities consistently.
Easy to use and you can get started with a free trial.
Get peace-of-mind with comprehensive support.
---
Price optimization just got easier and more affordable
PriceLenz offers an easy-to-use and cost-effective way to boost revenue within a familiar environment, whether it's from a web browser or iPhone.
You will be provided with scientifically calculated pricing recommendations in an environment which:
is seamlessly integrated within the Salesforce CRM and will not interrupt your usual quoting workflow
is user-friendly and intuitive, so it can be used immediately with minimal or no training at all
constantly gets smarter, the more it's used and delivers value from day one
uses standard Salesforce definitions and objects.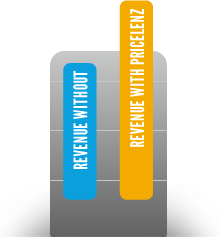 Get started with a free 30-day trial
Install PriceLenz for Salesforce from the AppExchange® now and become a pricing expert. It's free for 30 days, and no credit card required.
PriceLenz is a registered trademark of OneTree Solutions S.A. Salesforce, Salesforce CRM and AppExchange are trademarks of salesforce.com, inc. All other trademarks are the property of their respective owners.
Get started now
Free for 30 days
Get full access to PriceLenz for Salesforce with our 30-day free trial. Tap into the power of price optimization today.
Resources
Download brochure
Download the PriceLenz for Salesforce brochure (PDF).
Installation guides
The installation guide and mobile configuration guide are available from our AppExchange listing under the resources section, but we've added them here too, in case you need them.
For more information
We're happy to hear from you. Please contact us if you'd like a demo or want to discuss how PriceLenz can help you.